News:  Wednesday,  July 20th, 2016
Hello, there. Thanks for visiting my web!
How are you all?
Excuse me that I haven't written any NEWS for long…,
but I'm still fine, thanks!
OK, here is short NEWS;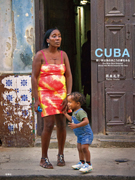 My photo book "CUBA: The Blue Bird Dreams about the World beyond the Sea" has been exhibited in The Photobook Exhibition of ATHENS PHOTO FESTIVAL 2016 !
A selection of over 350 new photobooks from all over the world is presented at this show.
Here are the details;
The Photobook Exhibition
Dates: until 31 July, 2016
Place: Benaki Museum
Pireos Annexe Pireos 138 & Andronikou, 118 54 Athens
http://www.photofestival.gr/photobook-exhibition
Please visit the show in case if you are in Greece now!
Thanks
Wishing you a good and peaceful summer.
Take care and see you soon!
Reiko